SuiteCommerce SiteBuilder:
According to Oberlo, only 1.94% of eCommerce website visits have the potential to convert into a purchase. To tilt the odds in your favor, NetSuite Site Builder helps businesses create a full-featured, customizable online store that can improve operational efficiency with a single, unified cloud-based commerce platform. Priced at
$999 per month including all hosting services
, SuiteCommerce SiteBuilder can help build a fully responsive, mobile-ready shopping website.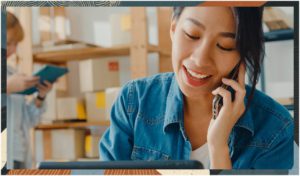 SuiteCommerce Standard
: Insider Intelligence reported that the global e-commerce market is expected to reach $4.89 trillion in 2021. For businesses exploring how to establish a feature-rich e-commerce platform, SuiteCommerce Standard is an optimal solution. The SaaS model offers pre-built templates that can be customized using drag-and-drop tools with features such as a customizable checkout process, HTTP security support, SEO automation, and more. Priced at
$2,499/month
, the site can be integrated with the NetSuite Bronto Marketing platform.
SuiteCommerce Advanced:
At $4,999 per month, SuiteCommerce Advanced is for customers looking for an enterprise-grade e-commerce platform. The advanced package offers unlimited design flexibility with features such as catalog customization per customer, product lead time, information grid-based ordering, and item badges. With the ability to integrate commerce with core operational systems such as customer support, inventory and order management, and finance, businesses can deliver an omnichannel shopping experience. It is important to note that the subscription fees for both SuiteCommerce Standard and SuiteCommerce Advanced include access to site hosting and both the modules without any additional fees or services for ERP and CRM integration. To learn more about NetSuite's SuiteCommerce contact Kompete.
Kompete Business Solutions
, headquartered in New Jersey, has over 12 years of experience enabling intelligent solutions for Small and Midsize Businesses. We specialize in addressing transformational needs with proven experience in manufacturing, retail, and fashion, non-profit, e-commerce, and other professional services, and we are very excited about
Oracle NetSuite
, the full-featured, cost-effective ERP that helps businesses run smarter and faster.